10 Cities With Best Job Markets
February 11, 2020
Once you graduate and start looking for a job, you may realize that your hometown isn't the best place for your career. You may think about relocating to a new state to get the right job, but it's a huge decision.
By Kat Tretina
Kat Tretina is a freelance writer based in Orlando, Florida. Her work has been featured in publications like The Huffington Post, Entrepreneur, and more. She is focused on helping people pay down their debt and boost their income.
Where you live can have a big impact on your income and quality of life. Depending on your field, some cities can be better for your career than others.
To help you narrow down your search, we looked at Indeed's Best Cities survey to identify the top 10 cities for job seekers.
10 Cities with Booming Job Markets
In its survey, Indeed looked for cities with low rates of unemployment, a prevalence of highly-rated companies, high average salaries, and low competition for jobs. With that research in mind, these are the 10 cities it identified with the best job markets: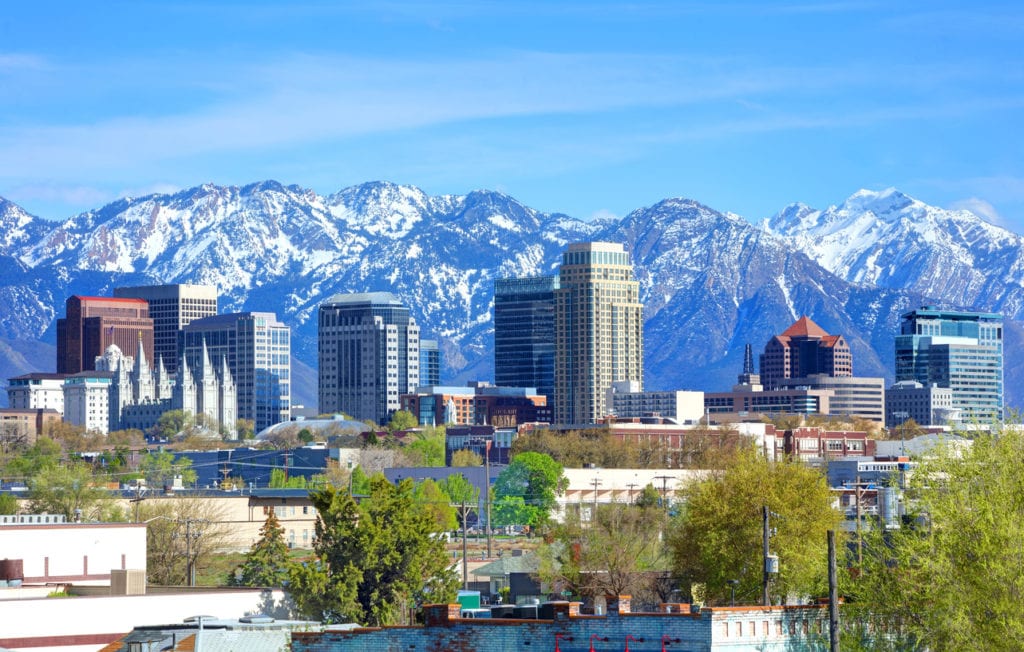 10. Salt Lake City, UT
Utah's economy is one of the fastest-growing in the country, and that's largely due to Salt Lake City's rapid development. While the U.S. economy grew as a whole by about 3%, Utah's economy grew by over 4%.
Salt Lake City has become a hub of technology, with many tech and bioengineering companies relocating their operations to the area. Compared to other areas like San Francisco, Salt Lake City's real estate market is relatively inexpensive, making it attractive to both companies and workers.
The unemployment rate is 3.1%. On average, workers in Salt Lake City earn $66,000 per year, which is significantly higher than the national mean wage for all occupations.
Related >> Best Cities for Young Professionals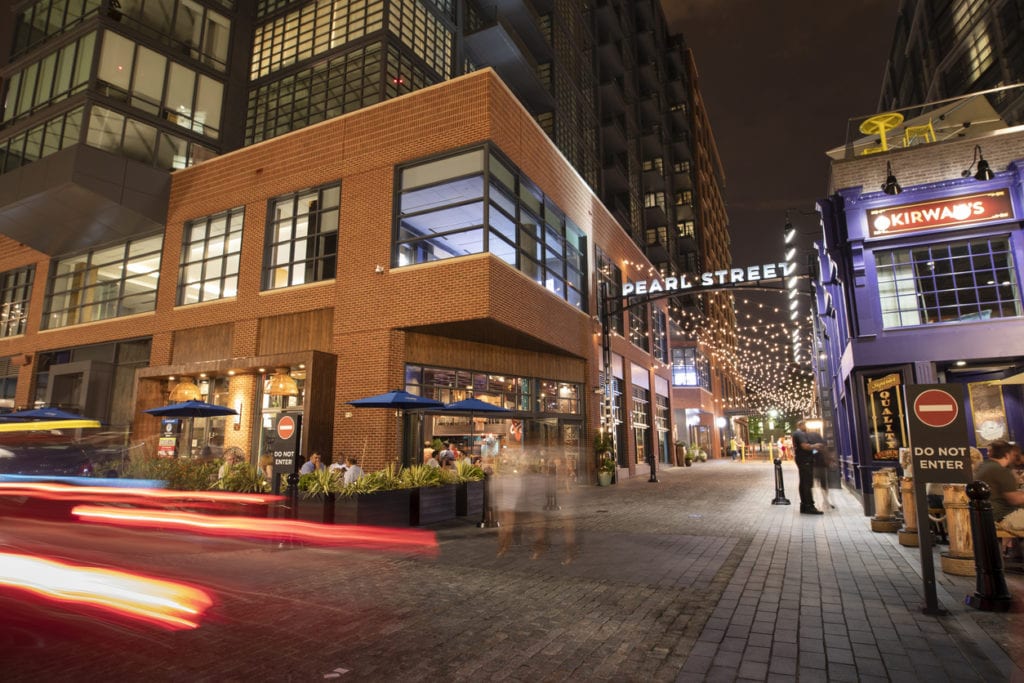 9. Washington, D.C.
Known for its politicians and lawmakers, the Washington D.C. area is also the strongest economy in the entire United States. It's home to over 400 international associations and 1,000 international companies, including 15 Fortune 500 companies, making it a prime spot for job seekers.
Total non-farm employment for the area grew by 52,300 jobs — or 1.6% — over the course of a year. That number outpaces the national employment growth rate.
The average salary in Washington D.C. is $75,000 per year — $24,000 more than the national mean wage.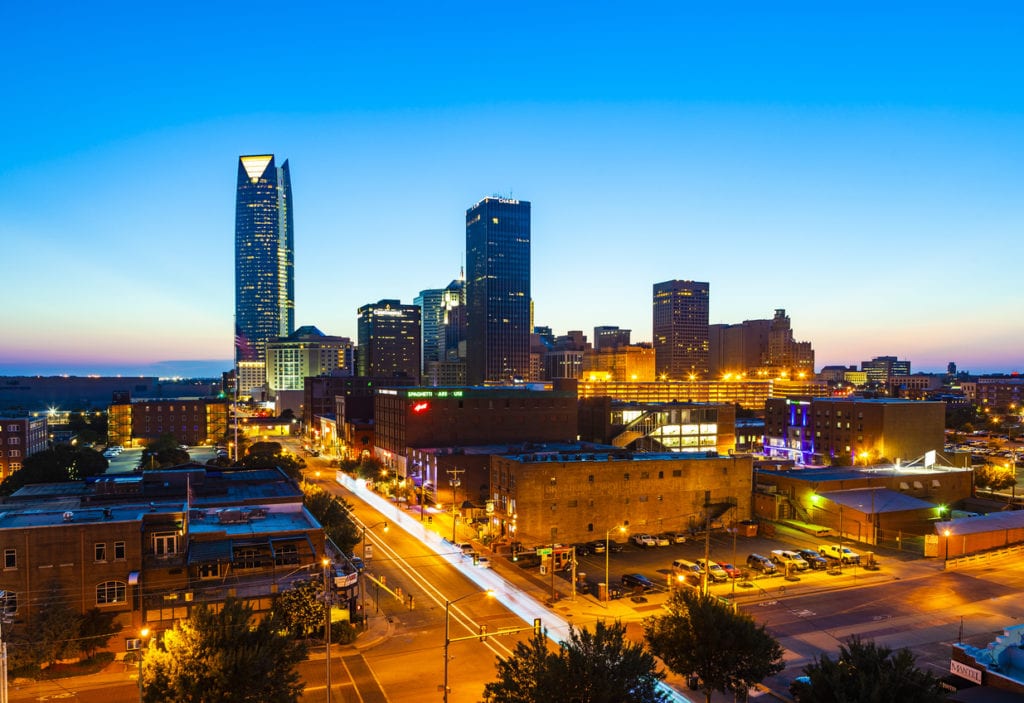 8. Oklahoma City, OK
The economy in Oklahoma City is rapidly changing. In the past, industries like mining and manufacturing were the leading employers in the area. Now, transportation, construction, and leisure and hospitality have taken over and dominate the job market.
The unemployment rate is lower than the national average, and overall job growth is at 2.5% with 15,900 jobs added.
In Oklahoma City, the average salary is $58,000. While that's lower than the salaries of some cities on this list, Oklahoma City has a much lower cost of living, so your income will go further.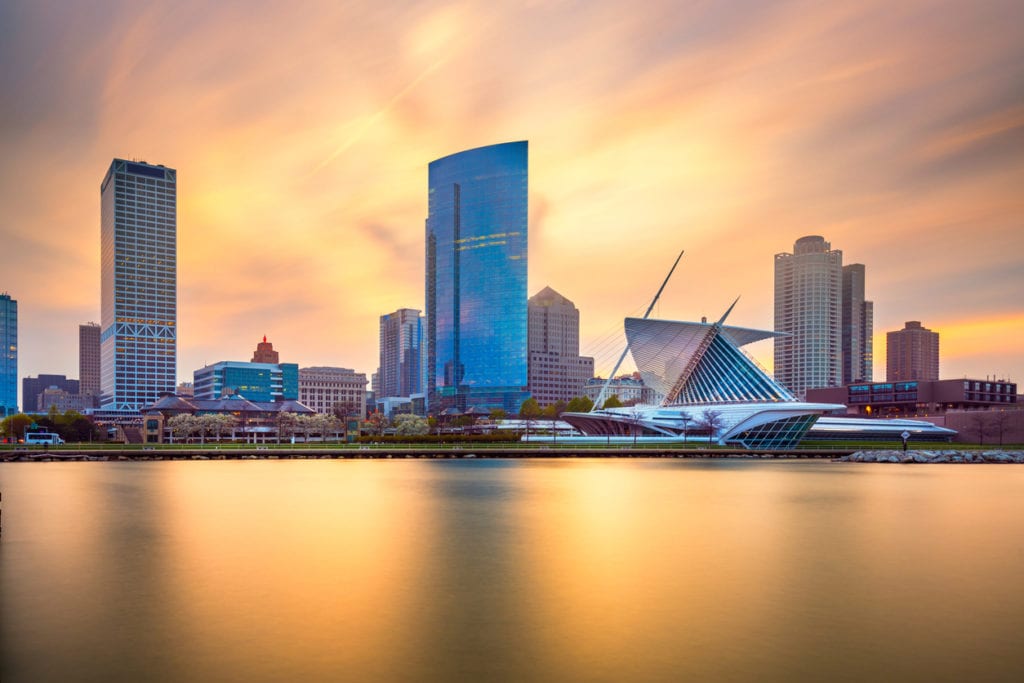 7. Milwaukee, WI
Like Oklahoma City, Milwaukee's economy has seen significant changes in recent years. Industries like mining and manufacturing declined, while leisure and hospitality is a booming field.
In the area, job growth increased by 1.6%, and unemployment reached 3.2%, which is slightly below the national average. According to PayScale, the average salary is $63,000. However, Milwaukee has a lower cost of living than other cities, so your income is even more valuable.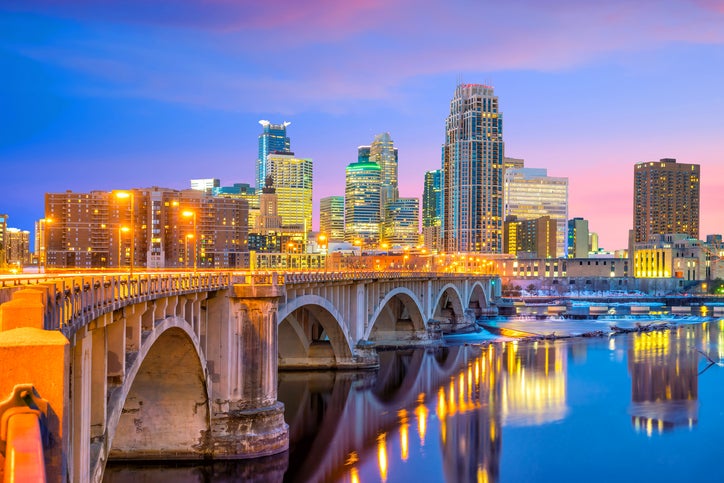 6. Minneapolis-St. Paul, MN
The Minneapolis-St. Paul area has lower-than-average unemployment and is seeing significant growth in a number of industries. The biggest industries include trade, transportation, and utilities, education and health services, and professional and business services.
The average salary in Minneapolis is $69,000, far higher than the national mean wage for all occupations.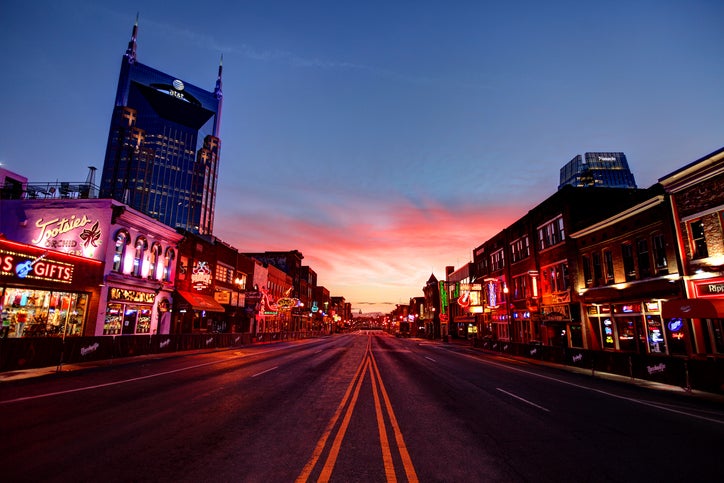 5. Nashville, TN
The city known for its culture and music is also one of the fastest-growing economies in the country. It has more than 1.9 million residents and over 40,000 businesses in it. The biggest job opportunities are for workers in the service industry, including restaurants, hotels, and skilled construction workers.
The unemployment rate in the city is just 2.7%, which is far lower than the national average. The biggest employers are the Vanderbilt University Medical Center, Nissa North America, and HCA Healthcare, Inc. However, Amazon recently announced that it would build a center in Nashville, bringing 5,000 jobs to the area. This development would dramatically change the city's employment landscape.
The average salary in Nashville is $61,000, but the city has a lower-than-average cost of living, making your salary worth even more.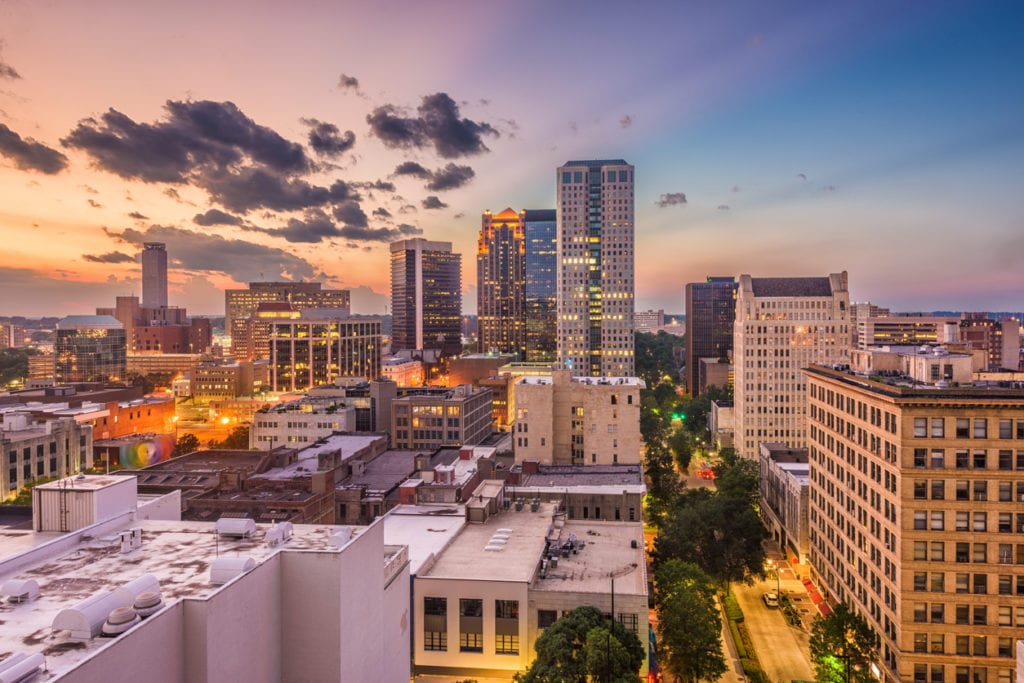 4. Birmingham, AL
Birmingham boasts an extremely low unemployment rate at just 2.2%. And according to the Bureau of Labor Statistics, the number of total non-farm jobs grew by 1.9% in 2019.
Healthcare and banking are two of the biggest industries in the city, with major employers like the University of Alabama at Birmingham, BellSouth, and the Baptist Health System hiring workers.
The average salary for Birmingham workers is $59,000. While that's relatively low for a city on this list, Birmingham's cost of living is much lower than other cities, making the salary more valuable.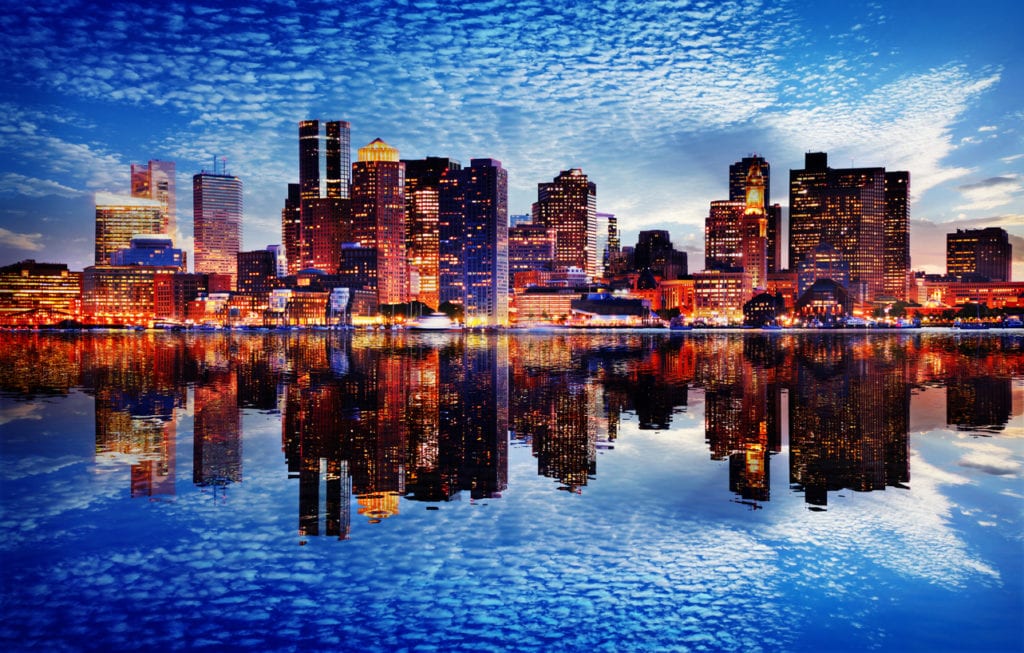 3. Boston, MA
Workers in historic Boston can command high salaries. The average salary for workers is $76,000.
The city also has unprecedented job growth. According to a GlassDoor report, Boston's job listings grew by 8.4%, the highest in the country. The biggest employers are primarily in three industries: health care and social assistance, finance and insurance, and educational services. The largest employers are Massachusetts General Hospital, Brigham and Women's Hospital, and Boston University.
Boston also has an extremely low unemployment rate. At just 2.1%, it's significantly lower than the national average.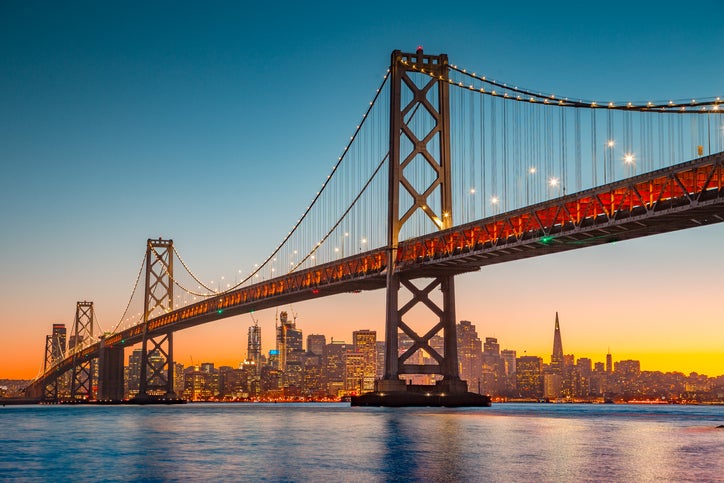 2. San Francisco, CA
San Francisco is a hotly-desired area for job seekers. With an incredibly low unemployment rate — it's just 1.8% — and big-name employers calling the area home, it's easy to see the appeal.
The job growth rate is 2.4%, outpacing the national average. The biggest employers in the area are Advent Software, California Pacific Medical Center, and Charles Schwab.
The average salary in San Francisco is a whopping $95,000. However, the high income is tempered by the fact that San Francisco has a higher-than-average cost of living, cutting into how far your salary can go.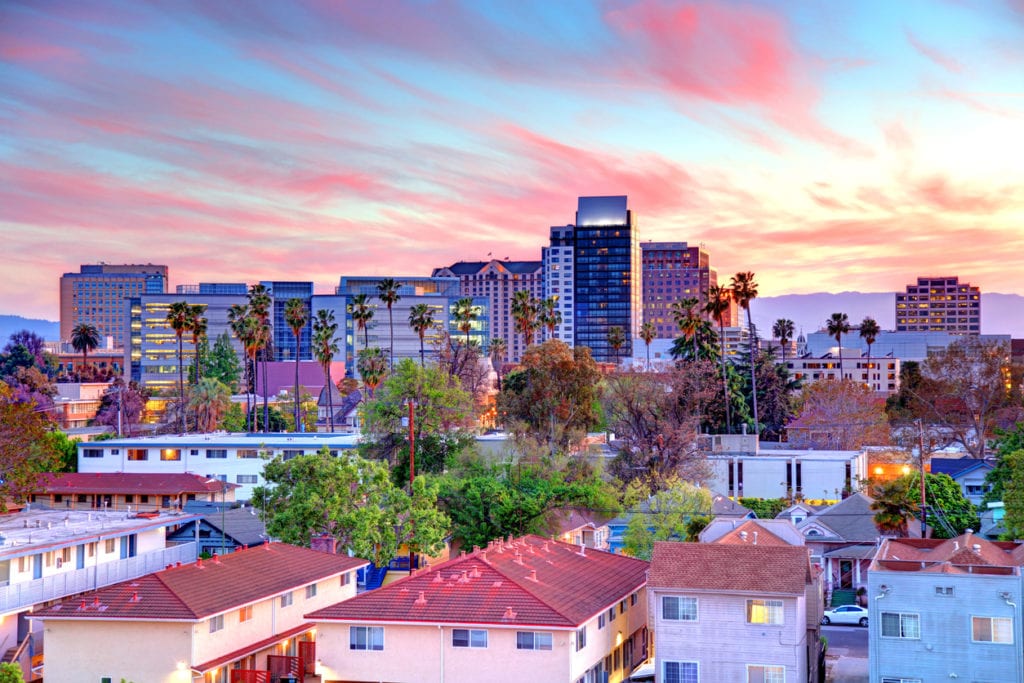 1. San Jose, CA
At $99,000, San Jose has the highest average income of any city on this list. Like San Francisco, its cost of living is higher than normal, but that salary is still impressive.
San Jose's unemployment rate is just 2.2%, and non-farm jobs have grown by 2.9%. The area is home to hundreds of technology and research firms, including big names like Apple, Lockheed Martin, and the Stanford School of Medicine.
Maximizing Your Income
Deciding to relocate can have a big impact on your income and, consequently, your student loan repayment. If you do move to another state for a great job and secure a pay increase, you're a prime candidate for student loan refinancing and you can get a low interest rate on your loan. You can get a student loan refinancing rate quote without affecting your credit score.*
---
*Subject to credit approval. Terms and conditions apply.
Notice About Third Party Websites: Education Loan Finance by SouthEast Bank is not responsible for and has no control over the subject matter, content, information, or graphics of the websites that have links here. The portal and news features are being provided by an outside source – the bank is not responsible for the content. Please contact us with any concerns or comments.