This Week in Student Loans: December 13
December 13, 2019
Please note: Education Loan Finance does not endorse or take positions on any political matters that are mentioned. Our weekly summary is for informational purposes only and is solely intended to bring relevant news to our readers.
This week in student loans: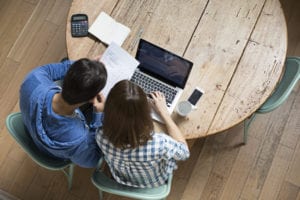 How This Couple Is Paying Off $400,000 of Student Loan Debt in 5 Years
CNBC reported that Kayla and Ryan Anderson, a couple with degrees in physical therapy and prosthetics and orthotics respectively, have paid off $377,744 of their student debt and are on track to pay off $400,000 in five years using a "zero-based budget" combined with a "debt snowball" strategy.
The concept of zero-based budgeting is that your monthly income minus your expenses should equal zero, with all of your income being used for something of importance, eliminating frivolous spending. The debt snowball is a strategy from Dave Ramsey that involved paying off your smallest debt balances first.
Source: CNBC
---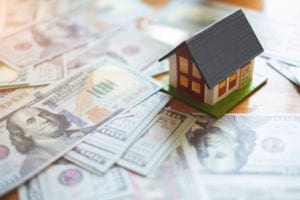 Similarities Between Student Loan Debt Crisis and the Mortgage Crisis?
A Forbes article published this week involved the opinion of Mike Calhoun, who runs the nonprofit Center for Responsible Lending, in which Calhoun sees many similarities between the 2007-2008 mortgage crisis and today's student loan crisis. Key similarities include the disconnect between borrowed debt and borrowers ability to pay off the debt and disproportionate impacts on minority groups.
Source: Forbes
---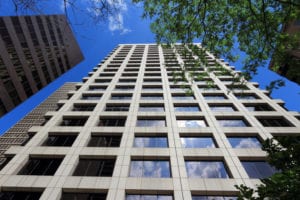 University of Phoenix Cancels $141 Million in Student Debt in Settlement Over Deceptive Ads
The University of Phoenix has agreed to a $191 million settlement with the FTC regarding claims that students were harmed by deceptive advertising in which the University "touted relationships and job opportunities with AT&T, Yahoo!, Microsoft, Twitter, and The American Red Cross," according to the FTC press release. Of the settlement, $50 million will be paid to the FTC and the remaining $141 million will cancel debts of students who first enrolled during the time that the deceptive ads ran.
Source: USA Today
---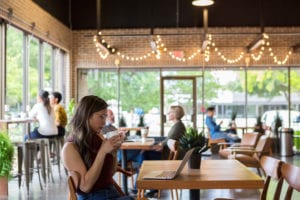 Defrauded Borrowers Will Only Receive Partial Forgiveness Under New Devos Plan
Devos and the Trump administration have announced a new plan to address the backlog of over 210,000 student loan forgiveness claims for borrowers defrauded by for-profit colleges – but rather than providing full debt relief, they will now provide relief based on publicly available earnings data, in which they compare "median earnings of graduates who have made borrower defense claims to the median earnings of graduates from comparable programs." If the median earnings of students from the school is lower than the median earnings of students from comparable schools, then it will be determined that the students have "suffered harm" and will receive relief, either full or in part based on how much lower the school's median earnings are.
Source: US News
That wraps things up for this week! Follow us on Facebook, Instagram, Twitter, or LinkedIn for more news about student loans, refinancing, and achieving financial freedom.
---
Notice About Third Party Websites: Education Loan Finance by SouthEast Bank is not responsible for and has no control over the subject matter, content, information, or graphics of the websites that have links here. The portal and news features are being provided by an outside source – the bank is not responsible for the content. Please contact us with any concerns or comments.