This Week in Student Loans: November 22
November 22, 2019
Welcome to our weekly roundup on all things student loans. Let's take a look at some top happenings of the week (click to scroll to the story):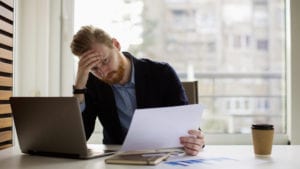 Filing Bankruptcy to Alleviate Student Debt?
LendEDU's Mike Brown wrote a column for Business Insider regarding the Student Borrower's Bankruptcy Relief Act, which was proposed in May by Senator Dick Durbin and was cosponsored by Democratic presidential candidates Bernie Sanders, Elizabeth Warren, and Kamala Harris. If passed, the bill would erase the current part of the bankruptcy code that makes private and federal loans non-dischargeable unless "undue hardship" is proven, which has been known to be very difficult.
This is especially relevant as a LendEDU study found that 32% of bankruptcy filers carried student loan debt, with student loans making up 49% of their total debt on average.
The proposed law would treat student debt the same as other forms of consumer debt in bankruptcy proceedings, which may lead some student loan borrowers to consider filing bankruptcy to start fresh from their debt, despite the negative connotations. Whether that's a smart move for borrowers is up for debate.
Source: Business Insider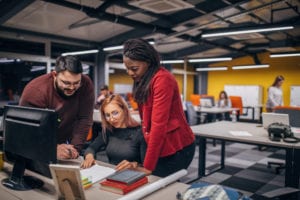 Employers Joining in on Student Debt Repayment
In the midst of rising student debt, The Chicago Tribune reported that more employers are launching benefits programs to assist their employees in repaying their student loans.
"According to a survey last year of 250 companies by the Employee Benefit Research Institute, 11% offered student-loan repayment subsidies and 13% planned to add it as a way to attract and retain employees," the article states.
Among the corporations following the trend are Hulu®, HP®, and Fidelity Investments®.
The types of student loan benefits that are being offered vary from employers making direct payments to lenders, offering tools to manage repayment, and even matching employee's student loan payments with contributions to their 401(k) retirement plan. Perhaps more businesses will continue to catch on to high demand for debt relief among recent college graduates and implement benefits to attract their talent.
Source: Chicago Tribune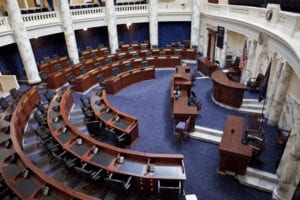 Will the College Affordability Act Enable Government Refinancing?
With all the buzz surrounding the College Affordability Act that was introduced by House Democrats in October, it's worth looking into the details of what the act will change. Forbes writer Zack Friedman explains the three ways this could change repayment, with the first being that the government will enable borrowers to refinance their student loans to "today's interest rates."
How these rates will compare with top private student loan refinancing lenders is yet to be known. If this plays out like the in-school funding market, well-qualified borrowers may still receive better rates in the private market. In addition, there are some other limitations to the proposed refinancing program, including strict limits on the dollar amount of private loans that could be refinanced through the government. 
The proposed program would also eliminate origination fees of federal student loans (joining many private lenders like ELFI, who already do this for borrowers) and would "simplify" student loan repayment by replacing the variety of federal loan repayment plans with just two plans: one fixed student loan repayment plan and one income-based repayment plan. This "simplification" comes at a cost for borrowers who will lose access to:
Revised Pay As You Earn Repayment Plan (REPAYE) 

Pay As You Earn Repayment Plan (PAYE)

Income-Contingent Repayment Plan (ICR Plan).
Source: Forbes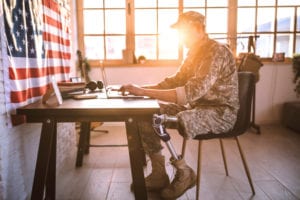 Trump's Loan Discharges Halted for 24,000 Veterans
In August, President Trump called the U.S. Education Department to forgive student loan debt for veterans who are "totally and permanently" disabled. However, this process has been delayed due to regulatory complications, leaving 24,000 veterans who would qualify without student loan forgiveness. The number of veterans who have received discharges of their loans thus far has reached 3,300.
The hang-up is that the Education Department "could not legally move ahead with the automatic loan forgiveness until the agency first rewrote the regulations governing the program," according to the internal memo. It has been reported that the department is taking steps toward doing so and that new proposed regulations were pending review at the White House.
Source: Politico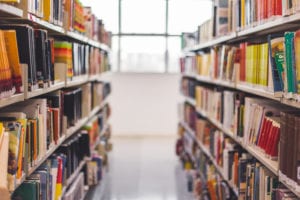 Boston Librarian Upset With Public Service Loan Forgiveness Program
NBC Boston shared an article surrounding Maija Meadows Hasegawa, a Boston librarian who is upset at the lack of information she was provided regarding the qualification requirements for the Public Service Loan Forgiveness Program.
"It was almost like unless you knew to ask, nobody would tell you," she stated in the article.
Hasegawa notes that the rules of the program sounded simple at first: get a full-time public service or nonprofit job and make 120 qualifying payments. After applying and being rejected, she was surprised to find that she could have switched her loan type to qualify, which she eventually did. She also wasn't aware that she needed to be in an income-based repayment plan, which she eventually did as well.
Hasegawa is like many of the 102,051 applicants who have filed for the PSLF program, of which only 1,216 have been accepted – frustrated.
Source: NBC Boston
Follow us on Facebook, Instagram, Twitter, or LinkedIn for more news about student loans, refinancing, and achieving financial freedom.
---
NOTICE: Third Party Websites
Education Loan Finance by SouthEast Bank is not responsible for and has no control over the subject matter, content, information, or graphics of the websites that have links here. The portal and news features are being provided by an outside source – The bank is not responsible for the content. Please contact us with any concerns or comments.