Campus Tours: 6 Stunning Colleges and Universities in the Midwest
October 22, 2019
There's something truly extraordinary about America's Heartland. From amber waves of grain and gently-sloping hills to The Great Lakes and vibrant cities like Chicago and Kansas City, the warm and welcoming atmosphere is felt almost immediately. Along with our friends at eCampus Tours, we're highlighting six stunning college campuses you can experience from the comfort of your own home – although we wouldn't blame you for wanting to make a trip in person.
University of Iowa
Iowa City, IA
Located on the bank of the Iowa River, The University of Iowa has almost 33,000 students from all over the globe. It's also been listed #34 on U.S. News & World Report's "Best Public Universities" list and one of the top 200 universities in the world by U.S. News & World Report. The city itself is one of the largest in the state and has been named as one of the best places to live by Livability.com.
This college campus tour begins at the Pentacrest and the Old Capitol building – once the site of the state's legislature. Stops include the Riverfront Student Union, Kinnick Stadium, home to the Hawkeyes, and Rienow and Slater residence halls. Tour here.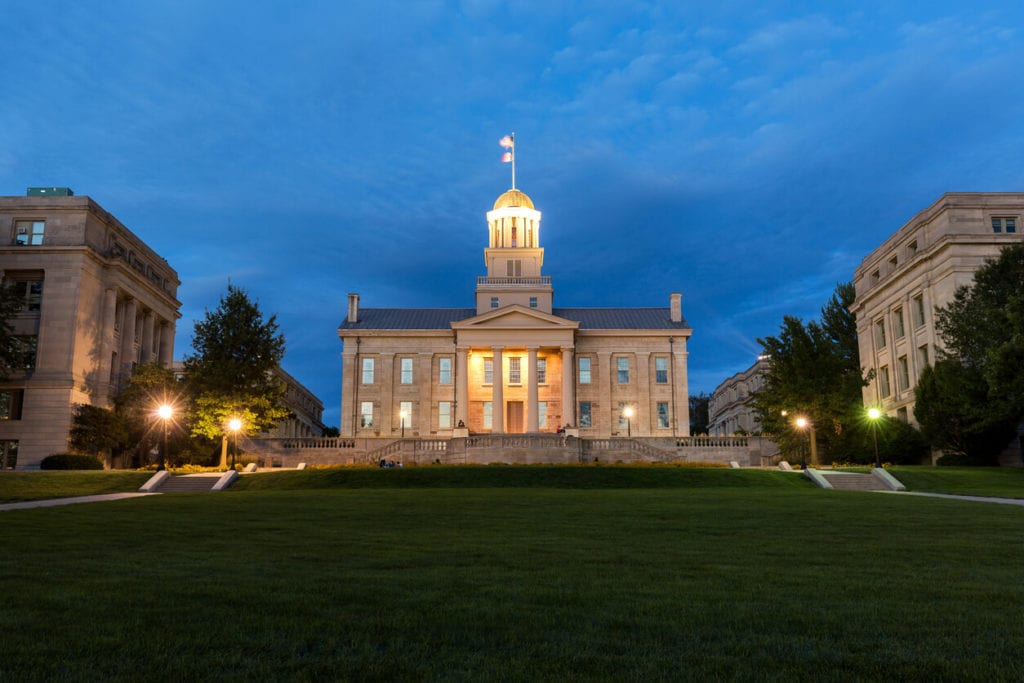 Creighton University
Omaha, NE
One of 27 Jesuit colleges and universities in the US, Creighton enrolls almost 9,000 students and has built a reputation for offering exceptional academics coupled with a low student-to-faculty ratio, highly competitive athletics and value. They've also been named one of the top National Universities by U.S. News & World Report's 2020 list of "Best Colleges."
This college campus tour begins at the Morrison Soccer Stadium and continues to the apartment-style Opus Square housing complex and the relaxing Jesuit Gardens, where students can be seen tossing Frisbees® and enjoying the Midwest sun. Your virtual tour isn't complete without a stop at Creighton Hall. Tour here.
University of Michigan – Ann Arbor
Ann Arbor, MI
Well-known for its championship athletics and high academic standards, the University of Michigan in Ann Arbor can claim a lot of accolades, including recently being named the #1 U.S. Public University by QS World University Rankings and #4 Top Public School in the U.S. by U.S. News & World Report.
Highlights on the eCampus Tour include a peek inside Michigan Stadium, home to 11 claimed national football titles and Pierpont Commons — the location of the North Campus student union. Tour here.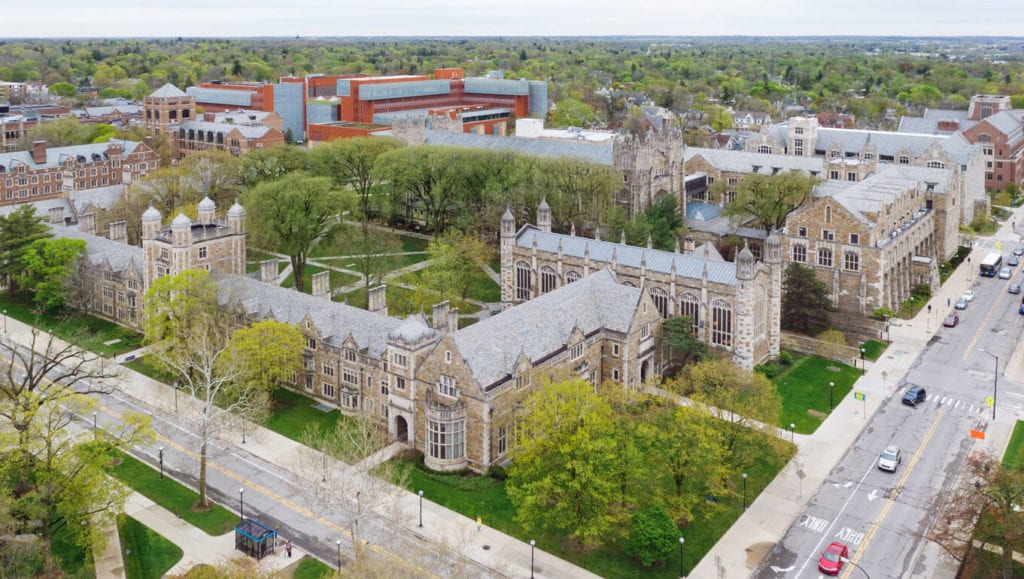 North Dakota State University
Fargo, ND
This research university educates over 14,000 students and is one of the largest in the State of North Dakota. NDSU offers a comprehensive selection of courses of study – from Agribusiness and Applied Economics to Pharmaceutical Sciences to Communication.
The tour stops by the Wallman Wellness Center, a popular spot for group fitness and aquatics, as well as the Engineering Center, the largest academic program on campus. Reed/Johnson Hall provides students with a glimpse of dorm life while the Memorial Union can provide a taste of dining options and rec activities. Tour here.
University of Kansas
Lawrence, KS
Just 55 students enrolled in the university back in 1866, but now, it's grown to almost 28,000. As the state's flagship university, KU places a big emphasis on research and service across five campuses. Thirteen academic schools offer over 400 degree and certificate programs, ranging from aerospace engineering to Slavic languages & literatures.
The eCampus Tour includes stops at the main union on campus, Kansas Union, and provides an impressive look at the $17 million Student Recreation Fitness Center. Tour here.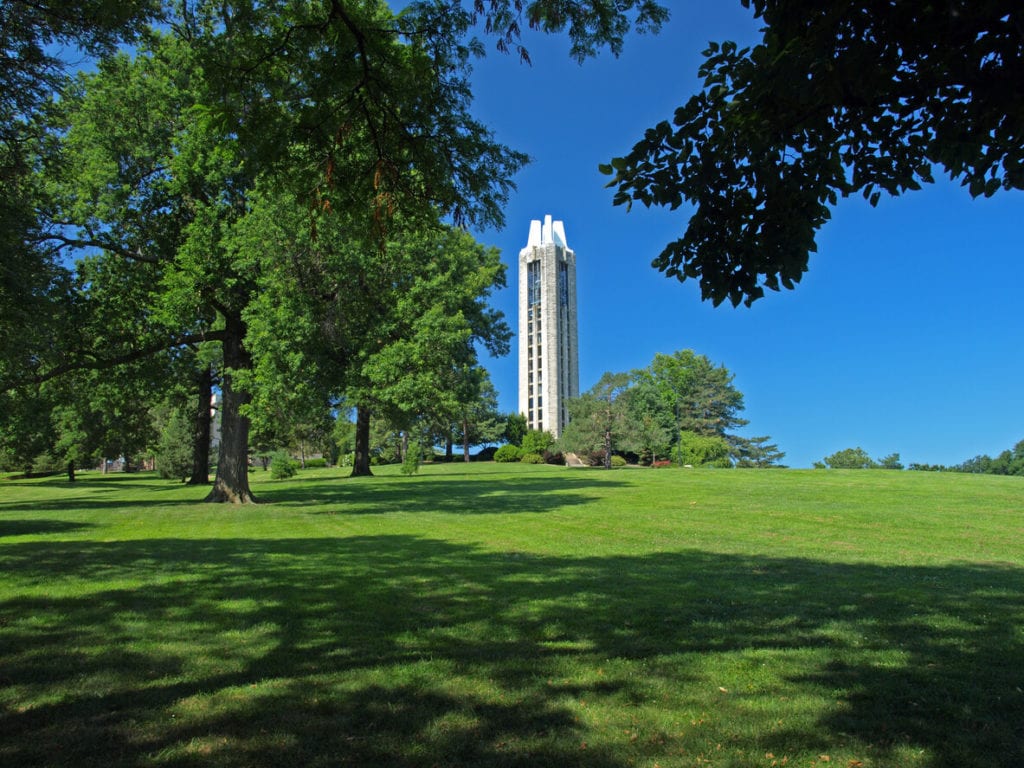 Carleton College
Northfield, MN
Located just 40 miles outside of Minneapolis and St. Paul, Carleton College is a small, private liberal arts college that challenges students on 'how to learn for a lifetime.' Though the campus spans over 1,000 acres, including an 880-acre arboretum, they take pride in how close-knit their community has become.
The virtual tour begins at the Japanese Gardens, which stays true to Japanese gardening principles and continues to Goodhue Bridge, which covers one of two lakes on the expansive campus. Finally, e-visitors can stop by the rec facility and dining center before checking out the Laurence McKinley Gould Library. Tour here.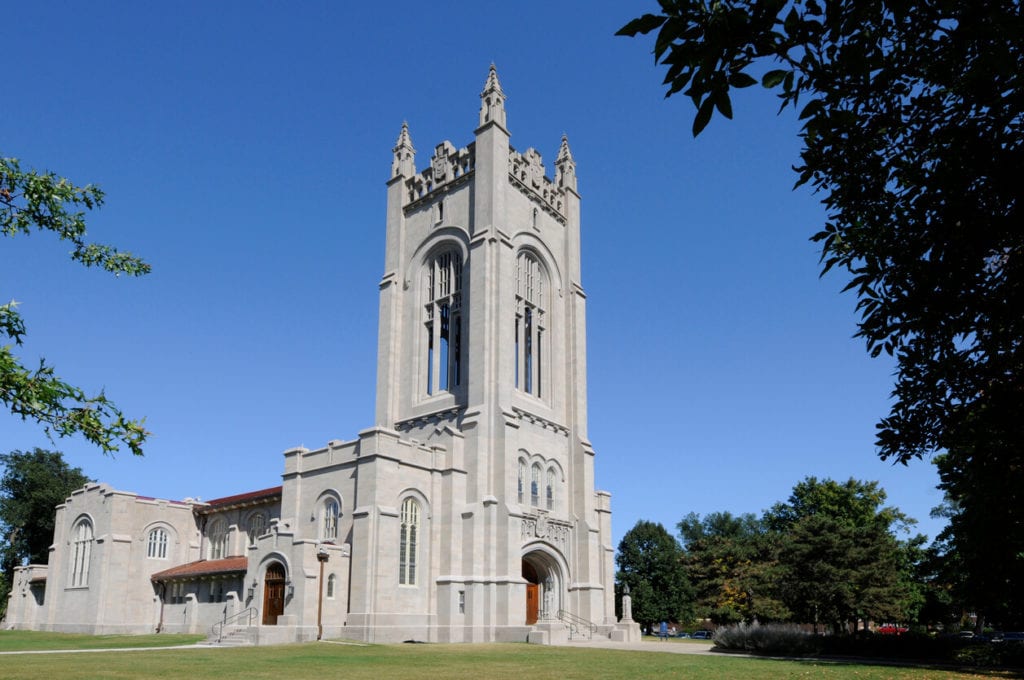 Whether you're a rising high school senior still scoping out where to spend your college years, or like us, and appreciate everything a vibrant college campus brings to a community, we think you'll find the over 1,300 tours on eCampus Tours well worth the visit. Ready to take the plunge? Click here to learn about our great rates and flexible terms for private student loans*.
*Subject to credit approval. Terms and conditions apply.
---
Note: Links to other websites are provided as a convenience only. A link does not imply SouthEast Bank's sponsorship or approval of any other site. SouthEast Bank does not control the content of these sites.