Student Loan Debt Assistance
Educational Services of America (ESA) and SouthEast Bank (SEB) are pleased to offer the Student Loan Debt Assistance Program. Receive $500 annually toward your student loan debt when you refinance with ELFI!*
This benefit is available for full-time employees of SEB and ESA and their direct family members: Spouse, Children, Step-children, Parents, and Step-parents.
Qualifications:
Must be employed by ESA or SEB at the time the employee or family member refinances to qualify for contribution.
Must remain an employee at ESA or SEB or family member of an employee to receive the annual $500 contribution. The $500 contribution will be made in the form of a principal reduction of their ELFI student loan and applied every December 15. All taxes are the responsibility of the borrower.
Must apply via the links on this page to qualify for the $500 annual contribution benefit. Applications submitted using other links or portals will not qualify for contribution.
Savings Illustration: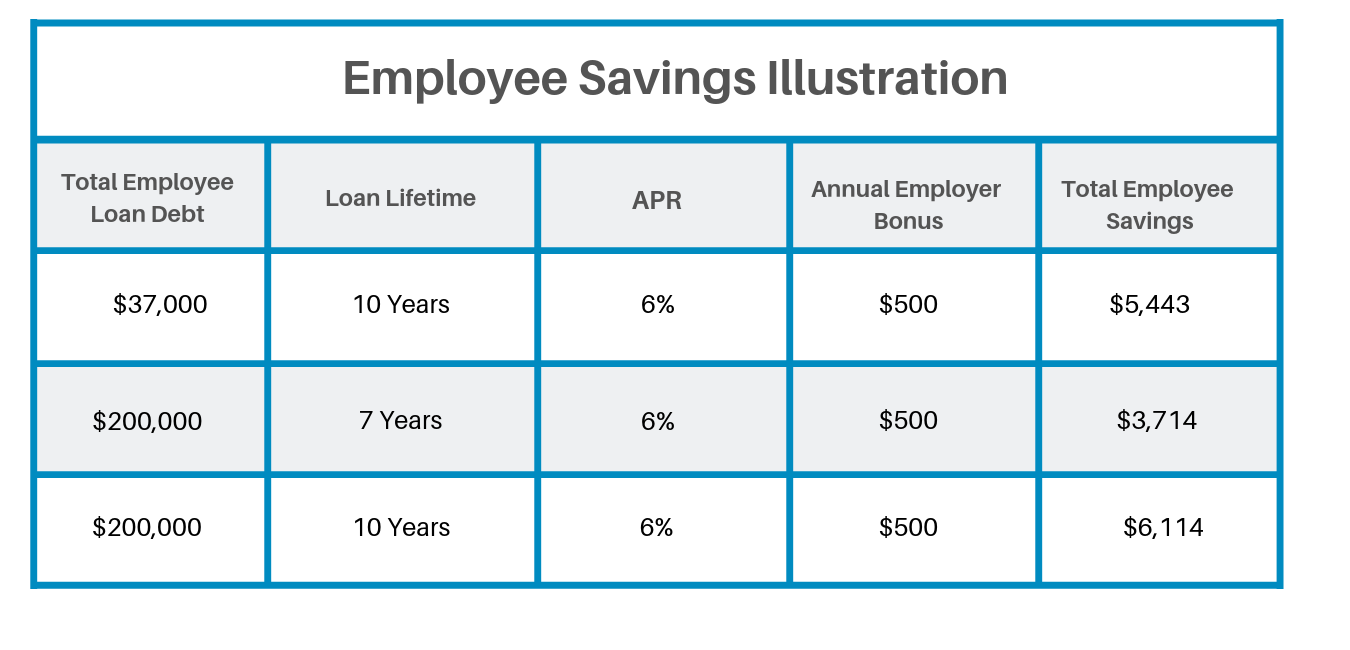 The Savings Illustrations above is provided as an example of the savings that could be earned and is based upon the assumptions that all loan payments are made in full and on time.  All calculations are estimates based upon the employee loan details and employer contribution information provided and assume a fixed interest rate and corresponding APR. Monthly payments for loans with a variable interest rate are subject to change. Actual savings will vary based upon a number of factors.
We deliver what graduates need most: Affordable Rates. Flexible Terms.
We have no application fees, no loan origination fees and no penalty for paying off your loan early.
Loan Amounts From
$15,000
Terms From
Student Refinancing
5-20 year
Parent Refinancing
5-10 year
ELFI Loan Eligibility Requirements:
Minimum Loan Amount $15,000
Completion of a bachelor's degree or higher from an approved post-secondary institution
U.S. Citizen or permanent resident
Age of majority or older
FICO and debt-to-income rate that indicates the borrower has the capacity to repay the loan and a $35,000 minimum annual income
What our customers are saying...