Let's face it, navigating student loans can be tricky. That's why we offer Personal Loan Advisors – our team of experts who are ready to answer any question you can think of when it comes to refinancing student loans. Because we take pride in the customer service provided by our PLAs, we wanted to share a little bit about what makes each of them special. Here's a look at a few of our dedicated Personal Loan Advisors who make ELFI great.
---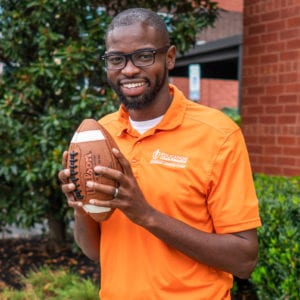 Joshua Mitchell
When Josh isn't busy helping customers refinance their student loans, you can find him coaching 8-9 year-old youth football in Knoxville, Tennessee. He says he really enjoys teaching the game. Josh's most recent review from a customer:
"Joshua was super helpful throughout the entire process and was able to answer all my questions in a timely manner as well as provide me the documents they needed to finally get my loan approved. I have tried several other loan companies and they were the ones that were able to provide me a loan almost immediately. Thank you so much!"
Great work, Josh!
---

Candace Scanlin
This super mom runs a family of Volunteer fans when she's not busy assisting customers with managing their student loans and student loan debt. When asked what she enjoys most as a PLA, she said "When people say 'thanks for not giving up on us.' Sometimes people will be discouraged when they don't get approved for refinancing, and being able to help them navigate the process to getting approved is really fulfilling." Candace's most recent review from a customer:
"Candace was very proactive about making sure our questions were answered, and we knew what the next steps were at each phase!"
We appreciate you, Candace!
---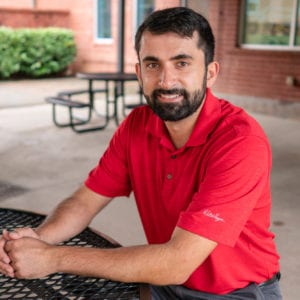 Ivan Marcinko
Ivan is an ELFI Personal Loan Advisor who identifies with his customers' needs and has a keen sense of providing the direction they need. When asked about his approach to being a PLA, he responded, "My goal with customers is to help take the stress out of the refinance process by being able to guide them through the process, providing advice and guidance along the way. As a consumer, I know this is an important financial decision, so I want to make sure I help the customer get all the facts needed to make the best decision for them." Ivan's most recent review from a customer:
"Ivan did a great job and has been a pleasure to work with. He provided me with all the information I asked for and was great with helping to walk through the process."
Thanks for all you do, Ivan!
---
Leaders in Customer Service
These dedicated individuals and the rest of ELFI's Personal Loan Advisors are to credit for our 4.8 out of 5.0 TrustPilot Rating and #1 Best Refi for Customer Service award from NerdWallet. As a team, they strive to provide elite service to everyone who inquires about refinancing their student loans.
Why Does ELFI Use Personal Loan Advisors?
There's no one-size-fits-all solution for student loan refinancing. Personal loans often come with a fixed amount of time to pay them back – which means that if you're in your twenties and just starting out on your career path, you want to be sure that your monthly loan payments are affordable. You also need to be aware that missing a payment could seriously damage your credit rating. Weighing all the refinancing options available to you can be difficult on your own, which is why we provide every customer with a dedicated Personal Loan Advisor to help them navigate the process from start to finish.
The appointment of a PLA is a unique feature of ELFI's services. If you're interested in refinancing your student loans, our PLAs are always available by phone, text, or email. One of our PLAs will be dedicated to you from the moment you apply and will work with you each step of the way to ensure your ELFI refinanced loan is the optimal fit for you. Contact us to get started!*
*Subject to credit approval. Terms and conditions apply.