This Week in Student Loans: December 9
December 9, 2019
Last Updated on December 4, 2020
Please note: Education Loan Finance does not endorse or take positions on any political matters that are mentioned. Our weekly summary is for informational purposes only and is solely intended to bring relevant news to our readers.
This week in student loans: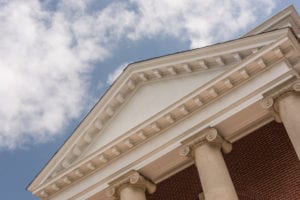 Department of Education Proposes That New Entity Handle Student Loan Debt
On Tuesday of this week, the Trump administration and Department of Education (DOE) Secretary Betsy DeVos proposed that a new, independent entity manage the federal student loan portfolio, rather than the Department of Education's Office of Federal Student Aid. Devos proposed the move at a conference this week, calling for a "stand-alone government corporation, run by a professional, expert and apolitical board of governors."
When asked why they believe the federal student loan portfolio should be managed outside of the DOE, Devos claimed that the DOE was never set up by Congress to be a bank, but claims that's effectively what they are.
In order to make this happen, laws would have to be passed that would separate the Office of Federal Student Aid from the DOE in order for it to be a stand-alone entity.
Source: Yahoo News
---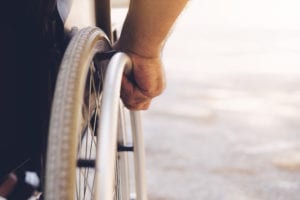 Lawmakers Call for Investigation of Federal Loan Discharge Program for Disabled Borrowers
With plenty of heat surrounding allegations against the U.S. government's Public Service Loan Forgiveness Program for not making the qualification requirements clear, a new federal program is under fire from lawmakers this week – this one meant to forgive student loans of borrowers with "significant, permanent disabilities." An NPR report recently revealed that the program wasn't helping a large portion of borrowers who were eligible.
This loan discharge program is specifically meant to help individuals who have the most severe type of disability: Medical Improvement Not Expected (MINE). The Education Department finds eligible borrowers by comparing federal student loan records with the Social Security Administration records, then sends a letter to these disabled individuals and requires them to apply in order to have their loans discharged. The controversy lies in that that many of these borrowers are unable to apply or may not be aware of the notice they received. The NPR report revealed that only 36% of eligible borrowers have had their student loans discharged.
Source: NPR
---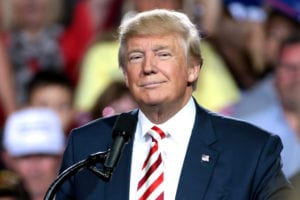 Trump Calls on Aides for Plan to Tackle Student Debt
With Democrats such as Elizabeth Warren making bold claims for tackling student debt in the US, President Trump has called on his administration to put together a "blueprint" for how they will manage the student debt crisis. The Washington Post claims that Trump is calling for this plan as a method to combat "anxieties that Democrats such as Warren will tap into populist impulses that propelled his 2016 victory," and that "he will need policies beyond his signature areas of immigration and trade to counter them."
Source: The Washington Post
---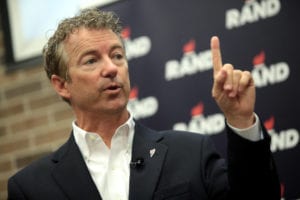 Rand Paul Wants You to Use Your 401k to Pay Off Student Loans
Senator Rand Paul (R-KY) recently proposed a legislative act that would allow individuals to use pre-tax money from their 401k to pay off student loans, or even pay for college. The HELPER Act (Higher Education Loan Payment and Enhanced Retirement), is an initiative by Paul to "reshape the way people save for higher education, driven through tax and savings incentives," says Forbes writer Zack Friedman.
Key takeaways from the act would include the ability to withdraw $5,250 from your 401(k) or IRA annually to pay off debt or pay for college, the ability to pay tuition and expenses for a dependent or spouse, tax-free employer-sponsored student loan and tuition plans, and a removal of the cap on student loan interest reduction.
Source: Forbes
---
Notice About Third Party Websites: Education Loan Finance by SouthEast Bank is not responsible for and has no control over the subject matter, content, information, or graphics of the websites that have links here. The portal and news features are being provided by an outside source – the bank is not responsible for the content. Please contact us with any concerns or comments.