This Week in Student Loans: February 7
February 7, 2020
Last Updated on December 4, 2020
Please note: Education Loan Finance does not endorse or take positions on any political matters that are mentioned. Our weekly summary is for informational purposes only and is solely intended to bring relevant news to our readers.
This week in student loans: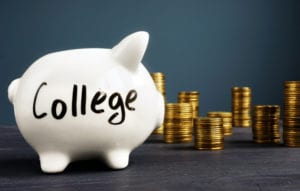 The Dangers Of Using A 529 Plan For Student Loan Debt
The Setting Every Community Up for Retirement (SECURE) Act that was signed into law on December 20 allows families with a 529 college savings plan to use some of the savings to pay off student loan debt. Previously, you would have to pay a 10% penalty on 529 earnings (not contributions) in order to use the savings for non-qualified expenses, such as paying student loans. This Forbes article explains the limitations of using such plans to pay off student debt.
Source: Forbes
---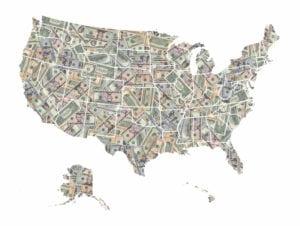 How Each State is Shaping the Personal Finance IQ of its Student
According to CNBC, there's increasing research showing that students who are required to learn financial literacy or take personal finance courses in high school make better financial decisions in their early adult life. See how certain states are taking measures to ensure their students are more financially literate in this article.
Source: CNBC
---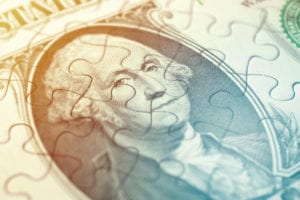 Student Loan Debt Statistics for 2019
Yahoo Finance has released a report on the state of student loan debt for the year of 2019, including information about the average student loan debt per borrower and student loan debt by state, age, race, and gender.
Source: Yahoo Finance
---
Ohio Dad Got 55,000 Identical Letters About His Daughter's Student Loan
An Ohio father of a student loan borrower was shocked when he received 59 bins of mail containing 55,000 identical letters from the servicer of his daughter's student loans. The delivery was so large that the man had to pick up the delivery at the back door of the post office and had to make two trips. The servicer claimed it was due to a glitch in the outgoing mail process and that they would work to ensure the mistake would not happen again. When asked what he might do with the letters, the father said, "I just may start a fire, a bonfire, and burn it all," while laughing.
Source: CNN
That wraps things up for this week! Follow us on Facebook, Instagram, Twitter, or LinkedIn for more news about student loans, refinancing, and achieving financial freedom.
---
Notice About Third Party Websites: Education Loan Finance by SouthEast Bank is not responsible for and has no control over the subject matter, content, information, or graphics of the websites that have links here. The portal and news features are being provided by an outside source – the bank is not responsible for the content. Please contact us with any concerns or comments.