What I Would Have Told Myself in College: Barbara Thomas
September 18, 2019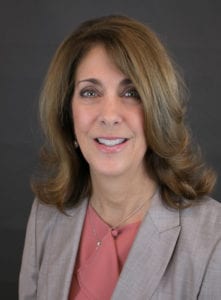 Barbara Thomas, Executive Vice President of Education Loan Finance (ELFI) provides some financial advice to college students based on her own experiences in college.
Hello, I'm Barbara Thomas. For most, like me, my college days were a great experience that led to incredible personal growth. I had a marvelous sense of freedom and made many new friends. However, I have spent much time reflecting on what I would do differently if I could begin my college life all over again, given what I know now. Hindsight is a wonderful thing, isn't it? So here's my advice to all of you who are preparing to enter college, or are currently in your freshman or sophomore years.
Choose an Affordable College
When looking for the right college, don't get beguiled by a famous name and a beautiful campus. And, while a state-of-the-art fitness center or an Olympic-size swimming pool might be important if you're an athlete, most of the time you will be paying for them in higher college fees. Instead, make sure to keep your eyes on finances, as affordability should be a top concern. Considering the fact that many students end up taking on sizeable student loan debt, keep in mind that you (most likely) won't be living on that beautiful campus in your late 20s or 30s.
Rethink Your Path to the Best Education.
Just because a college is more expensive, doesn't necessarily mean that it's better than one that costs less. You should look upon college as an investment in your future. Consider what the return on investment (ROI) from your college education will look like. In other words, analyze which college is likely to provide you with the most bang for your buck. Here's a report from U.S. News & World Report that gives you the ROI of different colleges.
Look at Alternatives to a Four-Year College.
If you find out that college is not the best path for you, it can turn out to be an expensive mistake. Keep in mind that dropping out of college won't make your student loans disappear. So before you enroll in a college, consider these alternatives:
Take a gap year to earn money to put toward going to college and give yourself more time to decide what you want to do.
Consider attending a trade school to learn a valuable skill with high earnings potential.
Spend two years at a community college. Attending a community college can help you save on tuition. However, if you plan to transfer to a college of your choice, be sure to do some checking. Find out how many transfer students are accepted and how many of your community college credits can be used.
Do your research and crunch the numbers to make sure you're making the best choice.
Earn More While in School
A survey of millennials found that earning money while in college was the number one thing that participants wished they had done (or done more of). This reflects the increasing financial cost that goes along with obtaining a college degree. The College Board estimated that in 2017 (updated figures are available), the average student loan debt upon graduation was $28,500. Keep in mind that a heavy debt load is going to affect your financial future – your ability to buy a home, start a family, and save for retirement. Apart from financial considerations, there is no better way to acquire real job skills than to hold down a job and learn about its demands firsthand. Employers know this, which is why previous work experience is the most popular measure to assess job candidates, even those straight out of college.
Research Ways To Lower Your Monthly Student Loan Payments
So, you've done everything right – you chose the higher education path that was right for you, and you have landed an interesting job. Now, what about those student loan payments? Are they weighing you down and preventing you from leading the life that you had envisioned after college? ELFI has a solution to your problem – it's called refinancing. You can close out your original loan and take out a new one with a lower interest rate and/or a longer term. This can significantly lower your monthly loan payments. Contact ELFI to see how we can help you!
Terms and conditions apply. Subject to credit approval.