The Impact of Refinancing on Student Loan Borrowers
November 7, 2023
While post-graduation should be a time for growth and new beginnings, many graduates need help to move forward with the burden of student loans. However, refinancing student loans may provide some relief, as a recent survey from ELFI shows the impacts of refinancing on borrowers and their financial health.*
The Weight of Student Debt 
Almost 60% of borrowers find themselves financially stuck due to student debt. Prioritizing payments has led to borrowers sacrificing milestones. 
Findings show that 57.05% of borrowers delay purchasing a home, and 34.23% put off starting a family due to student loans. Managing high payments can make taking on more debt or even afford larger purchases difficult.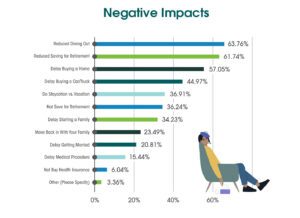 A degree opens up new possibilities, but the cost of investing in education has left many struggling; 7% of student loans end up as delinquent balances, which can severely damage your credit. Refinancing can help borrowers find a balance between advancing their future, maintaining bills, and paying down debt.
How Refinancing Can Shape Your Student Debt 
Refinancing your student loans can lead to lower monthly payments, shorter repayment periods, and the ability to save money while paying off your loans. In this recent survey, ELFI found that refinancing student loans led to 85.81% of customers reporting feeling better (42.57%) or much better (43.24%) after refinancing.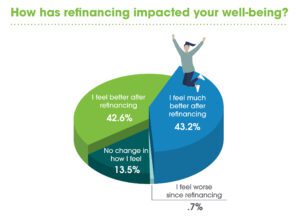 See why refinancing has a positive impact on student loan debt:
Saving By Refinancing
One of the significant benefits of the survey was how much borrowers could save after refinancing. Borrowers who refinanced their loans saved an average of  $277.89 per month. After refinancing, ELFI customers can average $20,773.86 in overall savings across their loan term.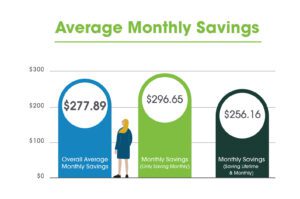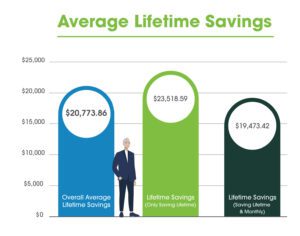 79.3% of customers lowered monthly payments using ELFI to refinance their student loans. Extra money left over each month can help borrowers maintain better financial health. You can calculate what your new monthly payment might be after refinancing.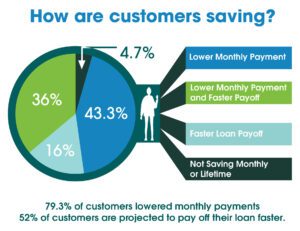 Getting Loan-Free Faster
Interest rates and large amounts of student loans lead many borrowers to wonder when they can pay off their loans, even when making regular payments. According to the Education Data Initiative, the average student borrower takes 20 years to pay off their debt. 
Yet, borrowers who refinanced with ELFI experience shorter repayment periods. 52% of those who refinanced expected to pay off their loans faster. Paying off your student loans early can lower your debt-to-income (DTI) ratio, making you more eligible for larger purchases and increasing your credit.   
Achieving Financial Goals        
Student debt can limit your ability to grow financially and negatively impact your lifestyle. ELFI's survey indicates that student debt can disturb important purchases, getting married, and saving for retirement. Refinancing can assist in reaching these financial milestones.
Once they refinanced their loans, borrowers report spending more on their well-being and building their savings. 24% of customers said refinancing helped them to purchase a home.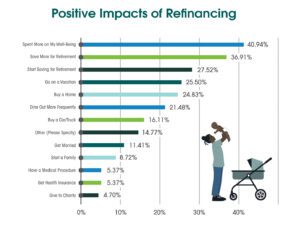 Refinance Student Loan Debt with ELFI
As student loan payments resume, it is critical to begin planning for your future and managing student debt. ELFI's survey shows that refinancing can positively impact borrowers and improve financial health. 
If you're considering refinancing, ELFI offers competitive rates and flexible terms. You can obtain a quote online and discover how ELFI can help alleviate the stress of student debt.